Cataphoretic painting

Modern, progress type
The product is a cathode
Epoxid paints – excellent anticorrosive resistance
Acrylate paints – very good UV resistance
Patent: 1978 CHRYSLER France Europe
Electromechanical painting process – paint is applied on the part surface by use of direct current voltage gradient
Requirements:

- conductive surface of painted product
- the product must be fully soaked in the painting tank = adjusted product
- preliminary treatment
- resistance to burning temperature of 200 °C
Advantages of cataphoresis during the painting process
High anti-corrosion resistance while tense layer of paint (in case of use of 25 um of paint the resistance of 1000 hours in salted mist confirmed).
High penetration – sinus protection.
Ecological and safe production which Futaba pays attention to.
Components of cataphoretic process
Main paint - cathodic epoxid polymer - corrosion resistance (cca 25 um, 1000h salted mist)
Pigment paste - pigment, mineral additives; paint - shade; rim corrosion resistance, flame resistance; mechanical engine protection
Demiwater - peculiar paint solvent
The summary of paint shop production parameters
Maximum pass-through profile
250 mm lenght (move ahead direction)
550 mm width
1400 mm height
Undercoat material
mild steel
Conveyor type
underslung, continual
Pitch between hinges
720 mm
Conveyor speed
2,0 meters / min
Net throughput
167 hinges / hour
Average surface for 1 hinge
1,8 m2
Maximum painted surface
300 m2 / hour
Paint thickness
25 microns
Hinges max. weight
37 kg maximum
Average weight throughput
4545 kg / hour
Loading on 1 m conveyor
90 kg

Quality Check of painted parts
Check of adherence via cross cut test.
Check of hardness.
Check in salt mist chamber - 1000 hours (thickness 25um).
Check by thickness meter.
Check of paint durability by cloth and/or chemicals.
Futaba Czech s. r. o. offers ecological and high quality painting process in the region of Vysočina prefecture in the city Havlíčkův Brod:
Since 2006 we provide supplies of painted parts to customers such as Toyota, Peugeot Citroën and Suzuki.
Our main philosophy is to ensure quality and safe products and to satisfy our customers´ needs.
We offer "quality products at lower cost" not only in process of welding and press but also painting.
We are prepared to reply to your enquiries on our telephone number: (+420) 569 496 467 or e-mail address sales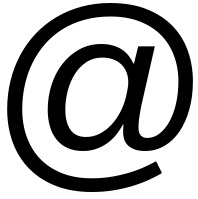 fcz.cz.